A Very Brief Biography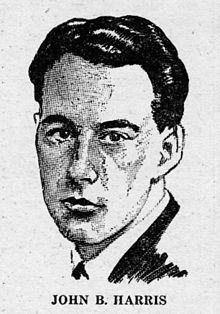 JOHN WYNDHAM was officially born in Warwickshire on 10 July 1903, however it has been speculated that he may actually have been born out of wedlock a year earlier. He was grandly christened John Wyndham Parkes Lucas Beynon Harris, and known by the shortened John Beynon Harris for most of his life. His parents George Beynon Harris and Gertrude Parkes divorced early in John's life, which was a rare and shameful event in Edwardian Britain. Despite the scandal and resulting estrangement from his father, John enjoyed a happy, comfortable childhood. He was especially content at his last school, Bedales in Hampshire, a progressive fee-paying institute. John Harris' first 'published' story Vivisection (a tale that pays homage to both H.G. Wells and Mary Shelley) was written in 1919, and featured in the Bedales school magazine.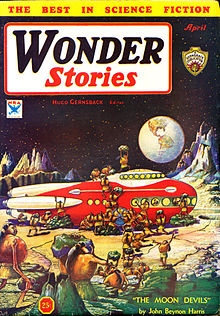 In the late 1920s, after unrewarding stints in farming, law, and advertising, John turned his hand to short Science Fiction stories. At the start of the next decade he won a $100 prize for coming up with the slogan 'Future, Flying, Fiction' for an SF periodical. It was for American magazine Wonder Stories that he achieved his first sale with the story Worlds to Barter in May 1931 under the pen-name John Beynon Harris. He followed this up the next year with the publication of Lost Machine in the Amazing Stories mag. By 1934 Harris' growing reputation in the genre enabled him to sell longer pieces of work such as his novelette The Moon Devils. He also had two unsuccessful Sci-Fi novels published under his pre-war nom-de-plume John Benyon; Stowaway to Mars (or Planet Plane) and The Secret People, and also wrote the whodunnits Foul Play Suspected, and Love in Time.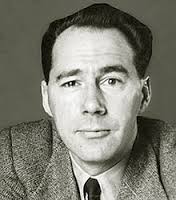 During the Second World War Wyndham worked in the Army's propaganda department, before joining the Royal Signal Corps. In 1944 he served in The Normandy Invasion as a cipher operator, attaining the modest rank of corporal. Shortly after the conflict, his younger brother Vivian Benyon Harris (1906-1987), an actor by trade, achieved moderate literary success with Trouble at Hanard and a further three books. Vivian had only written on the advice of his brother, and though the two were close, there must have been a touch of jealousy spurring John on. His brother Vivian was later happy to admit that John was the more accomplished novelist, and was immensely proud him.
Adopting a new pseudonym 'John Wyndham', he also decided to take Science Fiction in a different direction. His 'Logical Fantasy' creations were alien in the true sense of the word; unfamiliar but not necessarily extraterrestrial. In his sole T.V. interview, the author elaborated on this 'Somebody once said "the heart of fantasy is the willing suspension of disbelief." Well you mustn't go beyond a certain barrier, if you can find it, in which that willing suspension is shattered.' Wyndham also set most of his books in sedate English settings, thus magnifying the catastrophic events. The years of literary obscurity ended in 1951 with the publication of The Day of the Triffids, followed by The Kraken Wakes (1953), The Chrysalids (1955), and The Midwich Cuckoo (1957) all of which sold millions of copies. In 1963 John married retired school teacher Grace Wilson, who he had been secretly romancing for three decades (see Cosy Clichés and The Trouble with Lichen). They moved from London to Hampshire close to Bedales School, unfortunately Wyndham's health swiftly declined. The author had led a sedentary lifestyle, and was a heavy smoker. Whilst gardening in 1965 he suffered a heart attack, from which he never fully recovered, and died on 11 March 1969. Despite, or more likely because of his fame, Wyndham remained a very private man, an observation shared by even his close friends. He only conducted one television interview (ITV 1960), and requested that most of his private letters and documents be burned on his death. It is therefore his literature that holds the key to understanding the person.
'My life has been practically devoid of interest to anyone but myself - though I have quite enjoyed it, of course, in those moments when I did not seem to have been sent to occupy a largely lunatic world.' John Wyndham.